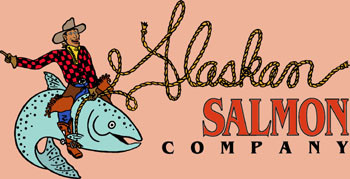 Home | Seafood | About Us | Request Form
Healthy, Happy and Delicious, Enhance your life with our Fishes!
The Alaskan Salmon Company offers a wide variety of fresh and smoked seafood at wholesale prices. Our fresh fish include King Salmon, Swordfish, Yellowfin Ahi, Chilean Sea Bass, Halibut, Blue Marlin, Mahi Mahi, Albacore Tuna, Pacific Snapper, Grouper, and True Cod. Our smoked salmon is available peppered, honey cured, brown sugar cured, and cold smoked as lox.